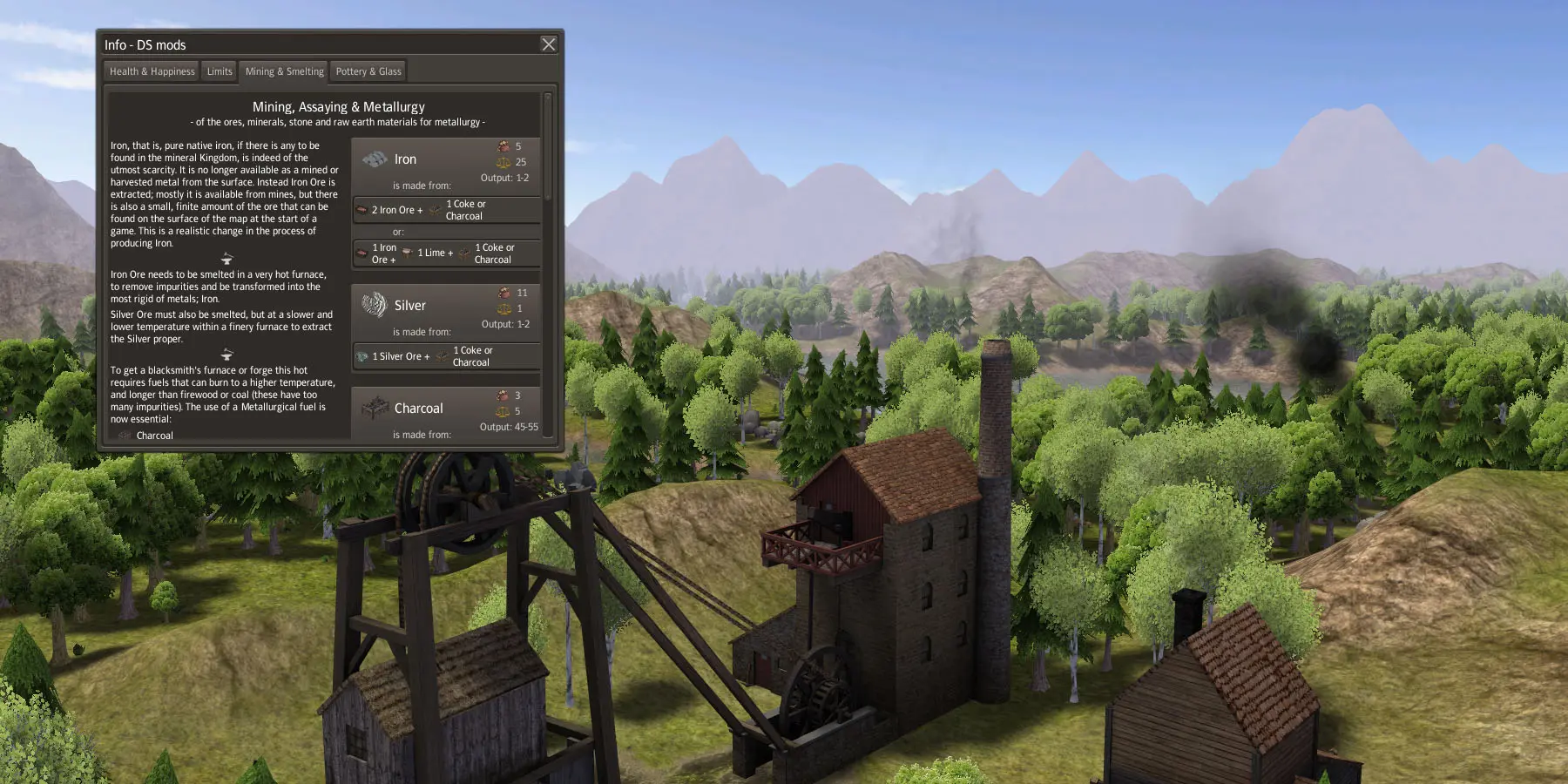 I won't deny I am struggling to put into practice much of what I envisioned for this mod.
The Banished modkit is limited, and from my notes and outline of this mod I can see that. On scribbled paper, documents and spreadsheets I have numerous ideas, attempts at game interaction and use…. but much of what I did 12-18 months ago working on the outline of this mod is not possible within the Banished game environment. I attempted it with the charcoal pile, but it could only be an immature version of what I would have liked it to be.
It forced me to narrow my ideas, but this has created a larger issue with finding reason for the integration of the new resources within the base game and even more so, when played along with other mods by different creators.
For now I am tempted to release a beta version of the mod. We'll call it BETA v.01, for it very much is back at the beginning for me.
I will leave it at that. There is much to explore within the mod, I disabled some of the unfinished parts for now, but others are included like the coins and assayer building, also the water furnace build models are missing from the build. The Info panels are not complete and may mention things not currently active, or display things wrong.
I disabled the flax farmer and gatherer as they were causing crashes for me… not sure why as I'm sure they didn't before?
Citizens are likely to remain at a 3-4 star happiness max. You may even find it difficult to achieve a happiness of this level for a very long time either.
Health is similar, but can be worse. Ensure you supply an adequate variation of food groups; herbalists are essential, as are hospitals, with the chance and severity of diseases and ailments increased.
There is also included a collection of alternative town status panels available from the 'Tools and Reports'-'BUI' menu.
a large mod, 111mb .zip, 188mb .pkm